This month, John comes to you through VoiceThread. Following is a description from the http://voicethread.com site:
With VoiceThread, group conversations are collected and shared in one place from anywhere in the world. All with no software to install. A VoiceThread is a collaborative, multimedia slide show that holds images, documents, and videos and allows people to navigate pages and leave comments in 5 ways - using voice (with a mic or telephone), text, audio file, or video (via a webcam). Share a VoiceThread with friends, students, and colleagues for them to record comments too.

Users can doodle while commenting, use multiple identities, and pick which comments are shown through moderation.
Please click on http://voicethread.com/share/587642 to hear John introduce you to VoiceThread. Please add a comment in response so that you can experience this exciting dialog tool. There are several segments included.
With VoiceThread, GED students can dialog over content before writing an essay; ABE students can collaboratively solve a math problem; ESL students can practice dialogs. As we become used to the idea that students in this century want to construct their own learning, this tool provides a way to help them do that!
USA Learns
Thanks, again, John Horbacz!
USA Learns is first of all, ESL-competent. Secondly, it is free. It is also student friendly and appealing to different intelligences. Finally, it is for adults! Go to http://www.usalearns.org and check it out.
The home page introduces you, the teacher, to the site. An "actual" person talks to you in a choice of English or Spanish. Her pronunciation is native in both languages.
If you click on Start Now, you are taken to a choice of three courses: beginning, low intermediate, and intermediate. Of course, if you have beginners, don't forget to guide them through their first experiences!
Registration and resources are free.
Lunch and Learn
Our Lunch and Learn sessions this year will cover very specific topics so that you may walk away from each session with specific skills. We will actually walk you through creating projects with different applications or tools that you can immediately use with students. Our first session will cover the use of WebQuests with students in ABE, GED, and ESL. That session will be held on Friday, September 11 (!), Noon to 1 PM.
To enroll, go to http://coloradoeducation.wufoo.com/forms/lunch-and-learn-sign-up/. "Seating" is limited to nine participants.
Once your enrollment is accepted, you will be sent a link to join the session.
You may access all content for Lunch and Learn sessions listed on our wiki: http://chiresources.pbworks.com/, along with many other resources (Scroll down on the home page.)
To become a writer and contributor to our wiki, simply register to become a writer and, once approved, start adding your ideas and resources to help us all become better at what we do.
NOTE: Please send me your comments about better times for Lunch and Learn sessions. We can alternate between Lunch and Learn, and Snack and Learn, or Sip and Learn, or Wendesday Break and Learn. Let us know!
Sites to Ponder
The following Websites are rich in information and content that can be used in programs, with students at any level.
Adult Ed Guide
http://www.sbctc.ctc.edu/docs/education/abe_pds/teachers/ed_interview.pdf _ From the Washington Board for Community and Technical Colleges: Educational Interviewing, An Orientation Class for Basic Skills Students. This is a huge document covering many aspects of intake and planning (Interview: p.19; Planning: pp: 120-130!). Search for the form or list that you want, then print what you need for your program.
Student Activity Sites
Rendezvous 2009
Hopefully, you were among the smiling attendees lucky enough to have participated in this August Breckenridge event.
The weather was great, along with the views, food and company! The sessions provided excellent grist for our mills; there was plenty to examine among the exhibitions; several people walked away with spiffy door prizes; and, of course, many of us swam in the tears of hearing from award recipients as they told their stories, reminding us all again that what we do is about people - no more, no less. And that includes the well-deserved recognition given for what Doug Glynn and Kathy Santopietro- Weddel have given to our field.
To all who contributed to the event, including putting together a very functional lab, you have thanks from everyone in the state!
Think Again
1. Draw this barn with one continuous line, without lifting your pencil from the paper or going over any line twice.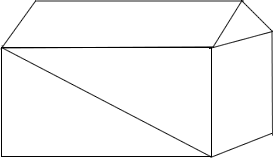 2. W hat do the letters in the box depict?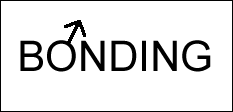 CLICK FOR ANSWER
---
WELCOME TO OUR FIST ISSUE OF THE YEAR! SEND US YOUR IDEAS, QUESTIONS, COMMENTS AND RESOURCES. PLEASE!

For every contribution you make to Tech Beat, you'll receive a thumb drive! Just send me you snail-mail address with the contribution.